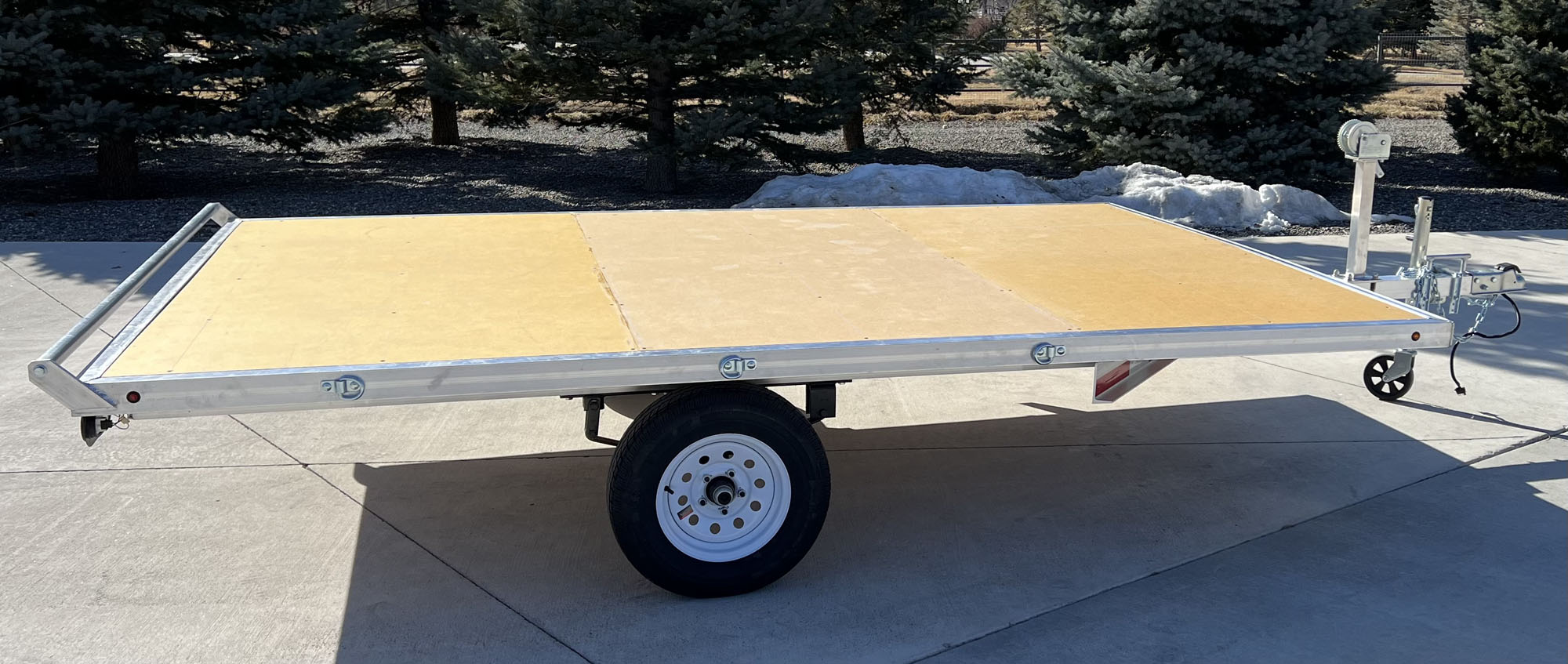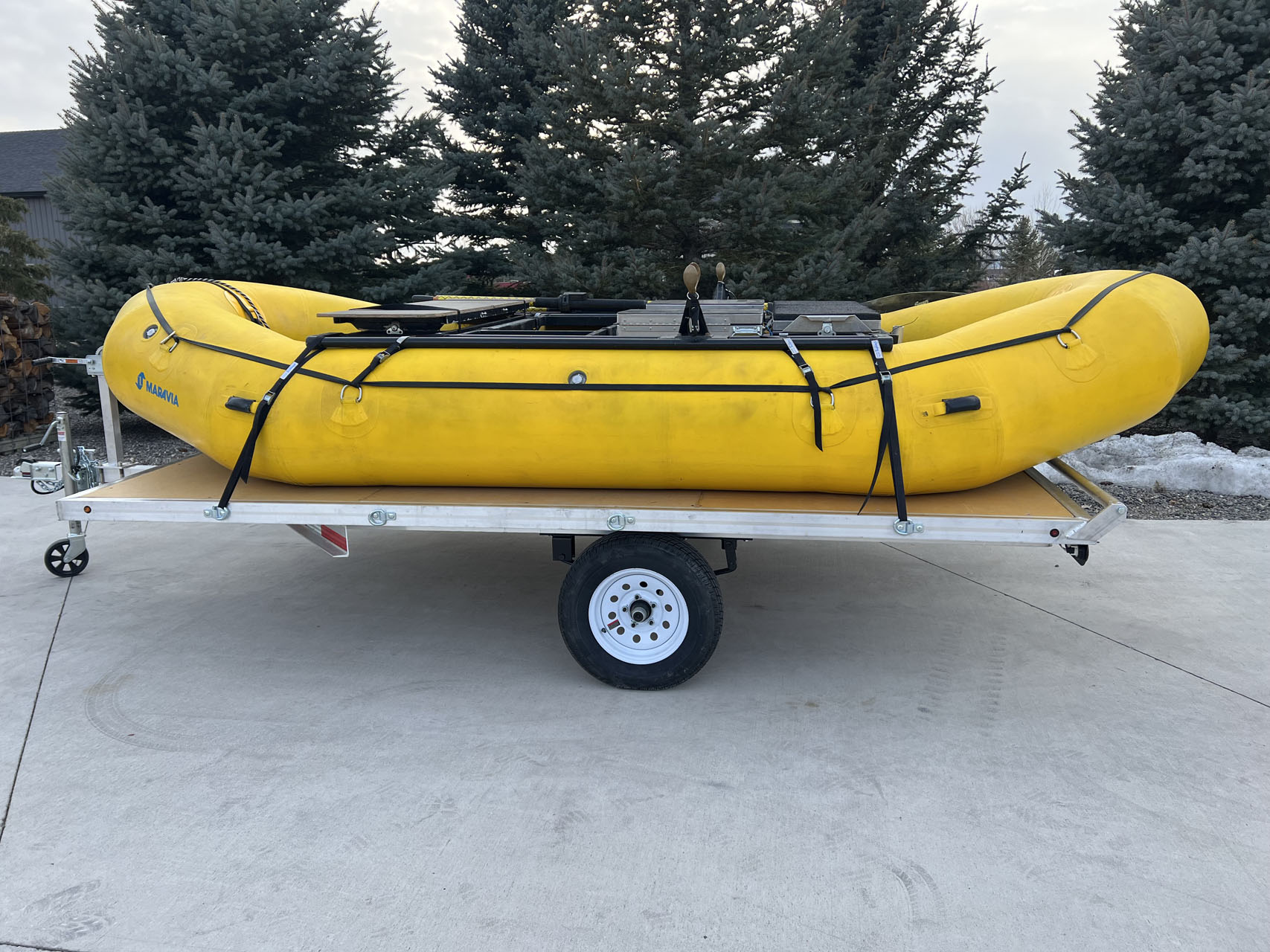 12′ Aluminum Raft Trailers
95″ wide
Rear roller with ball bearings
Included spare tire mounts under the rear deck to help as a counterbalance when maneuvering the trailer by hand.
14″ wheels and radial tires
3500-pound spring axle
LED lights
3/4″ MDO deck (MDO = Medium Density Overlay) MDO is used for outdoor billboards and signs and withstands the elements very well. It does not splinter so it's safe for rafts and is not slippery when your feet are wet and you're on your deck loading or unloading your raft.
Trailer weighs 600 pounds.
Winch and spare tire are included.
Trailer tongue is long enough that the winch or jack do not interfere with your tailgate when its down.
The yellow Maravia raft in the photos is their Williwaw 2 which is 15′ 9″ long and has 22″ tubes to give you an idea of size.